Nine lives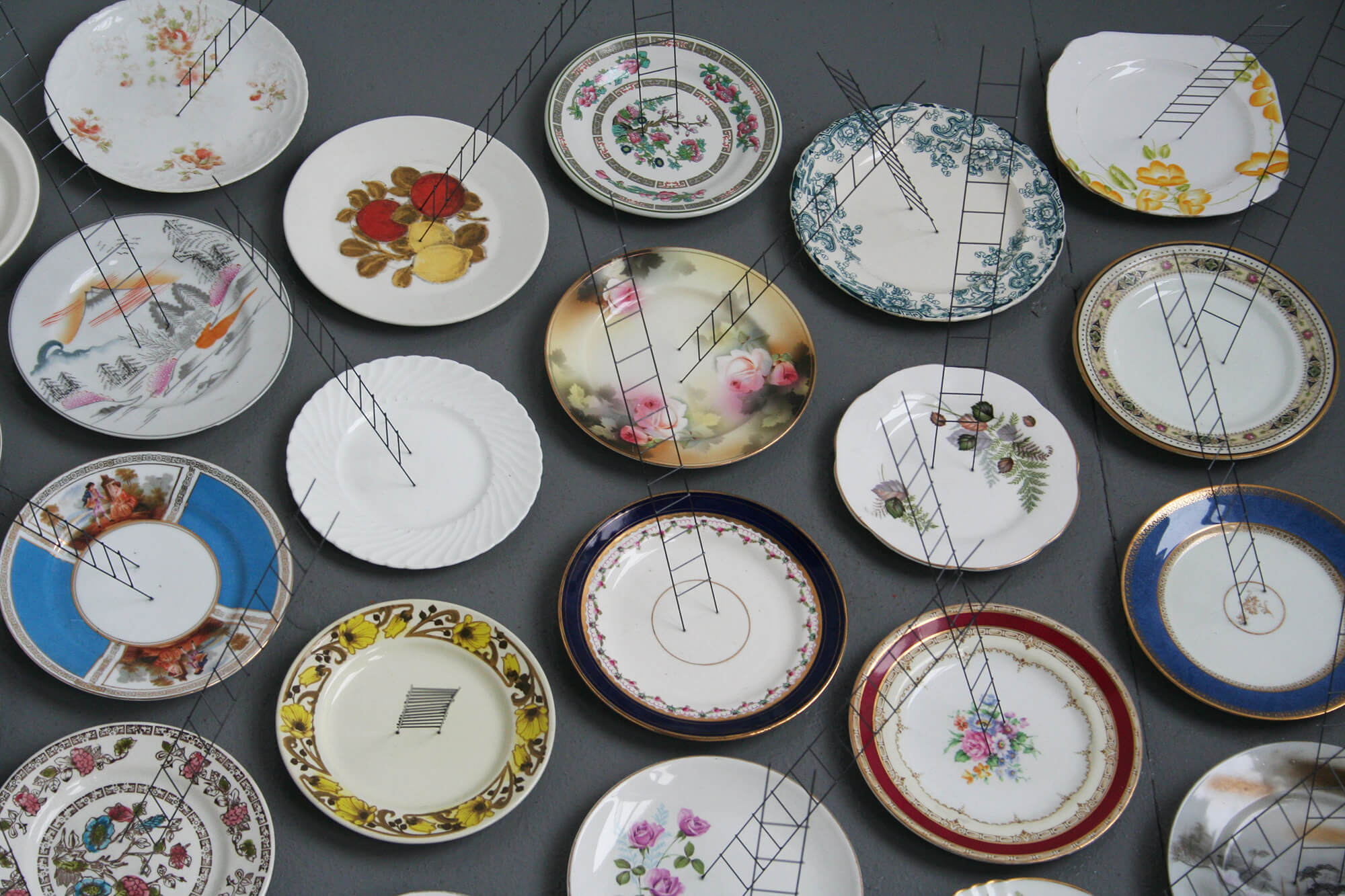 Nine Lives
2007
Second-hand saucers, steel wire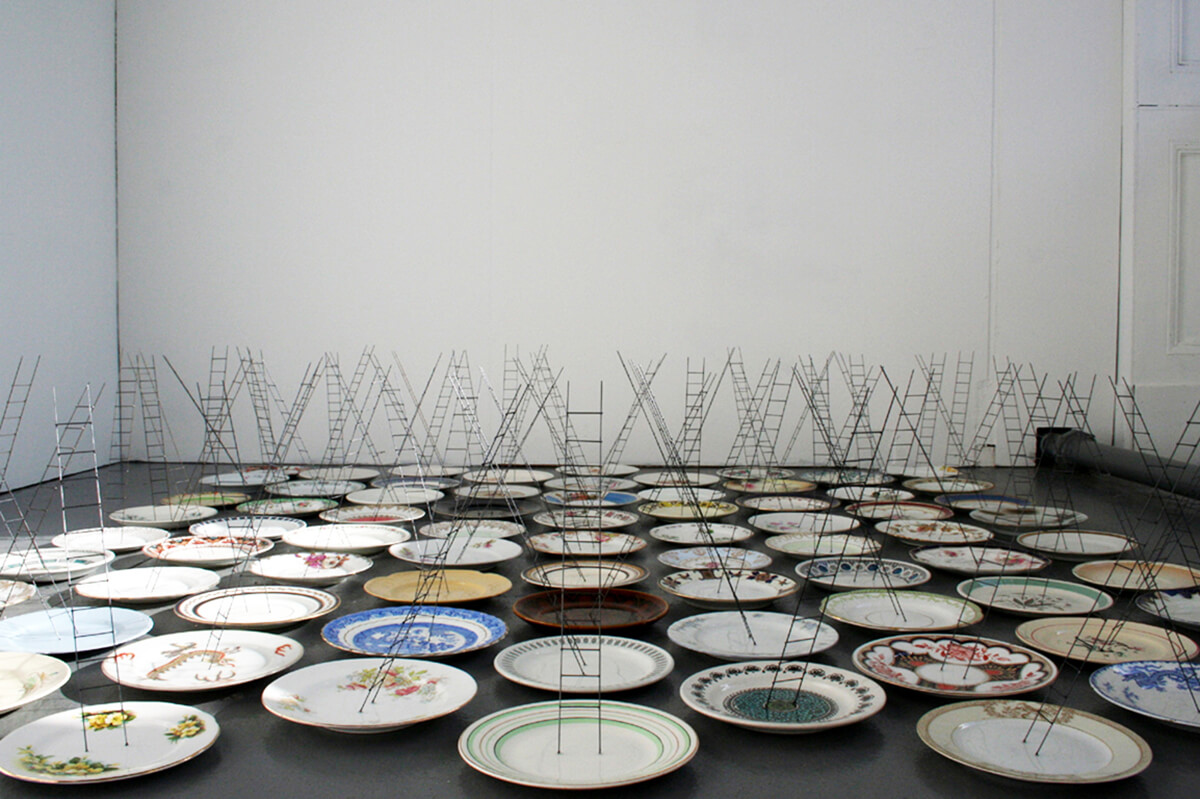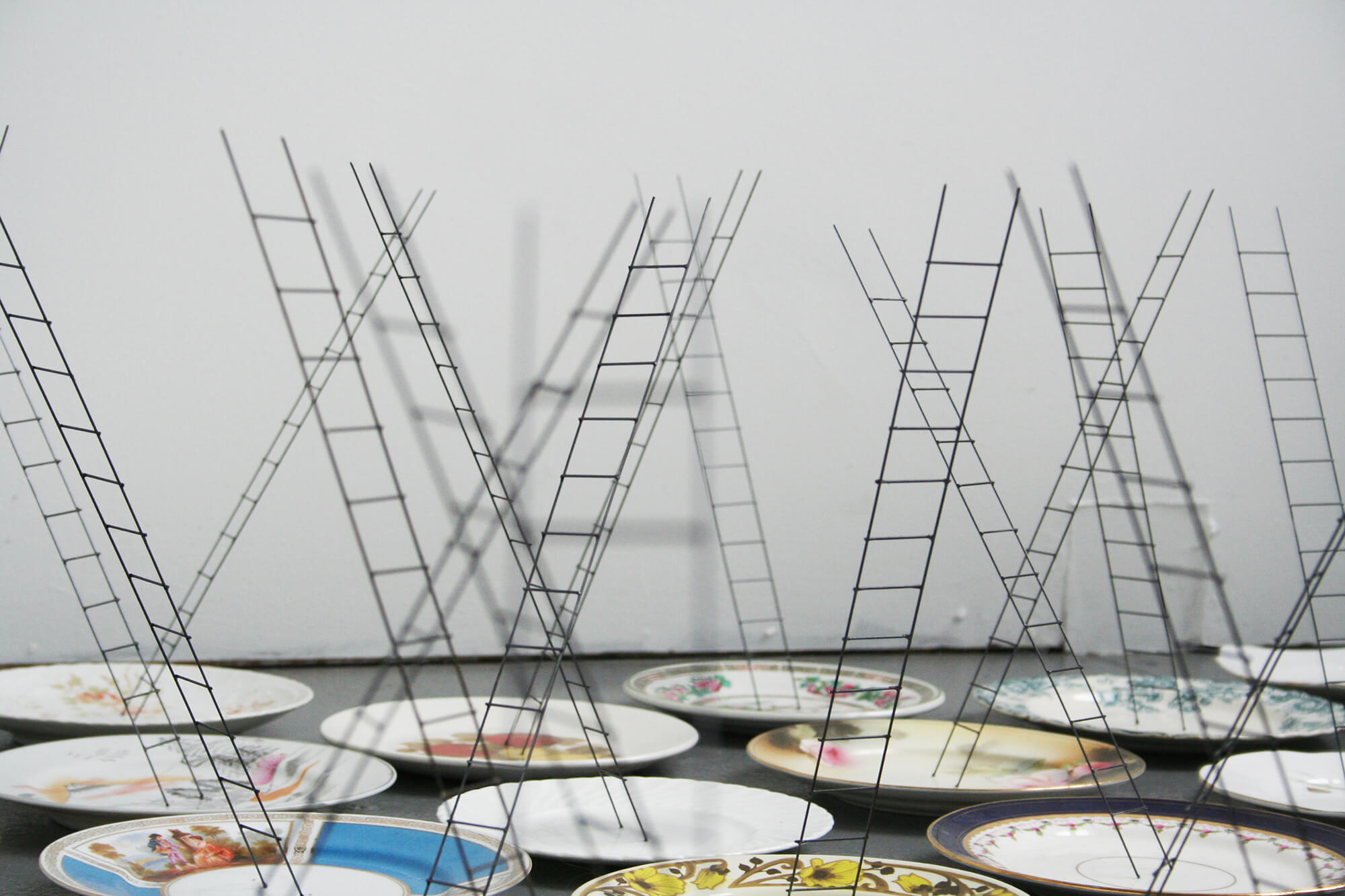 For eighteen months Platun undertook a Scottish Arts Council residency for Project Ability, an arts organisation working closely with people with autism. She researched how young people with ASD approach and engage in the process of making art. The project culminated in the publication and exhibition 'Spectrum'.
'Nine Lives' was made during her time in Glasgow. The work is an expression of mortality through the experience of loss. It also explores the complex choices we continually make throughout our lives. The saucers were sourced from second hand shops found in different neighbourhoods around the city.
'Spectrum' published by A Shoal of Mackerel. ISBN: 978-1-905640-14-0.
Residency funded by the Scottish Arts Council and Glasgow City Council. Publication funded by the Scottish Qualifications Authority.