A safe space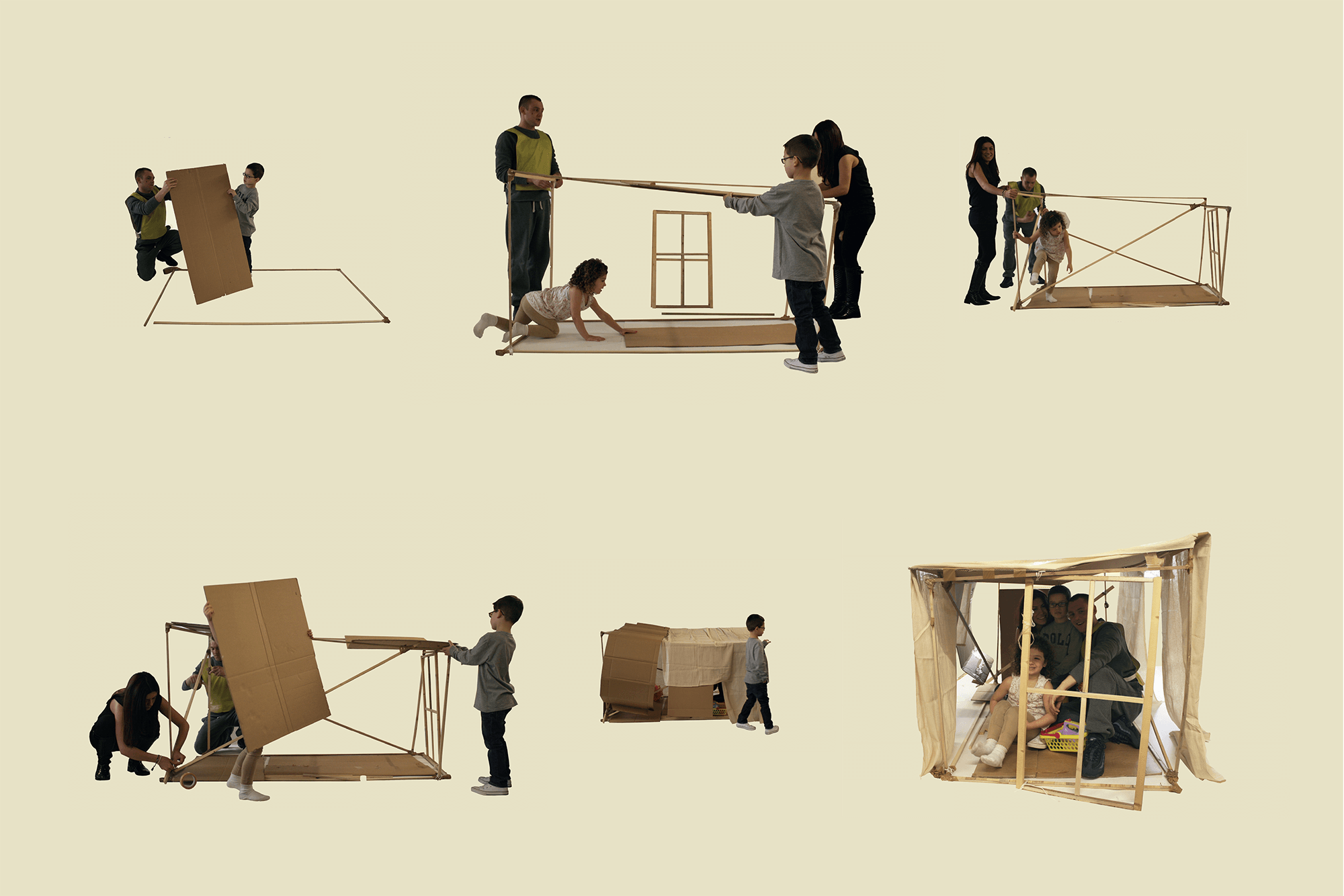 A safe space
2012
Wood, canvas, cardboard, tape, string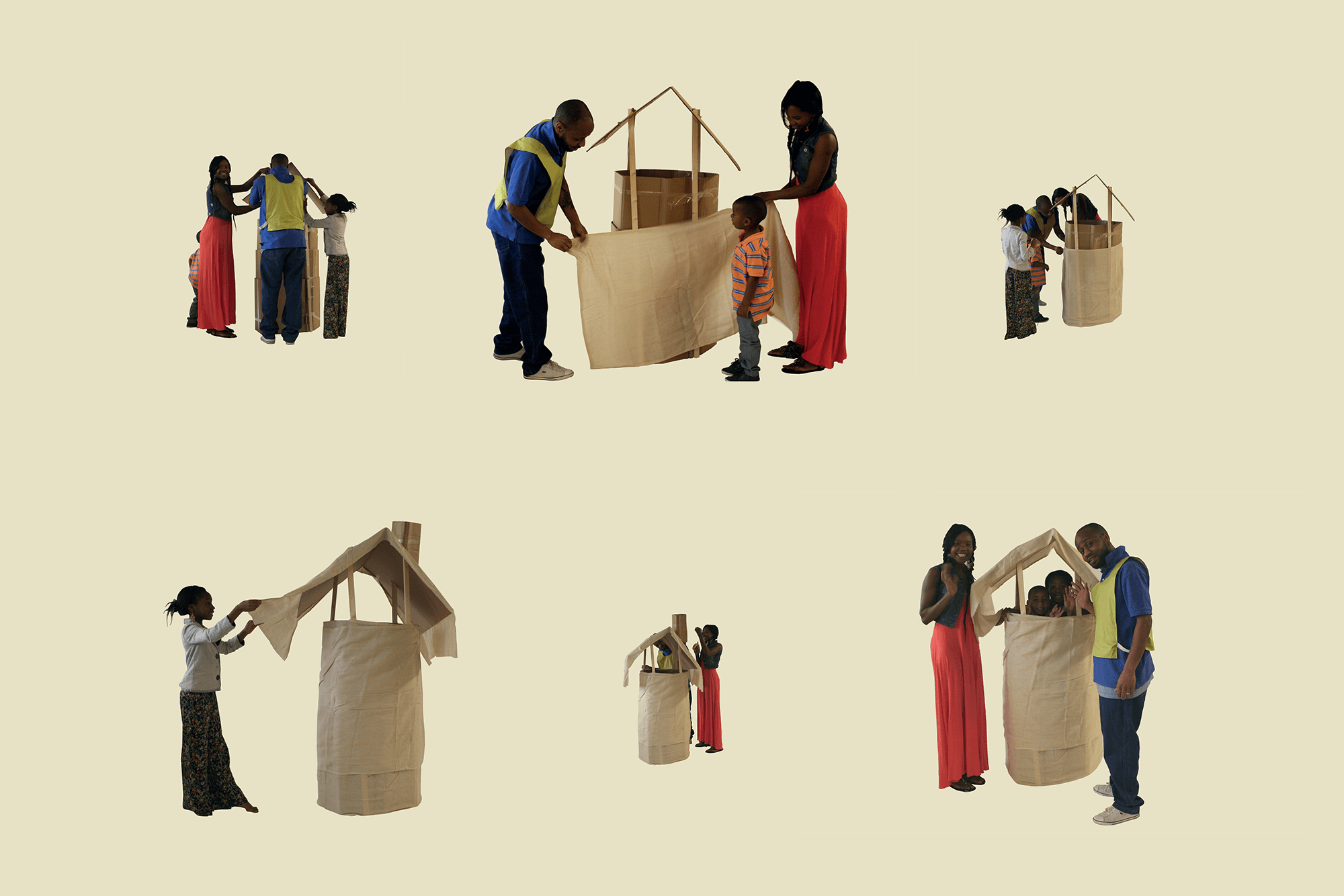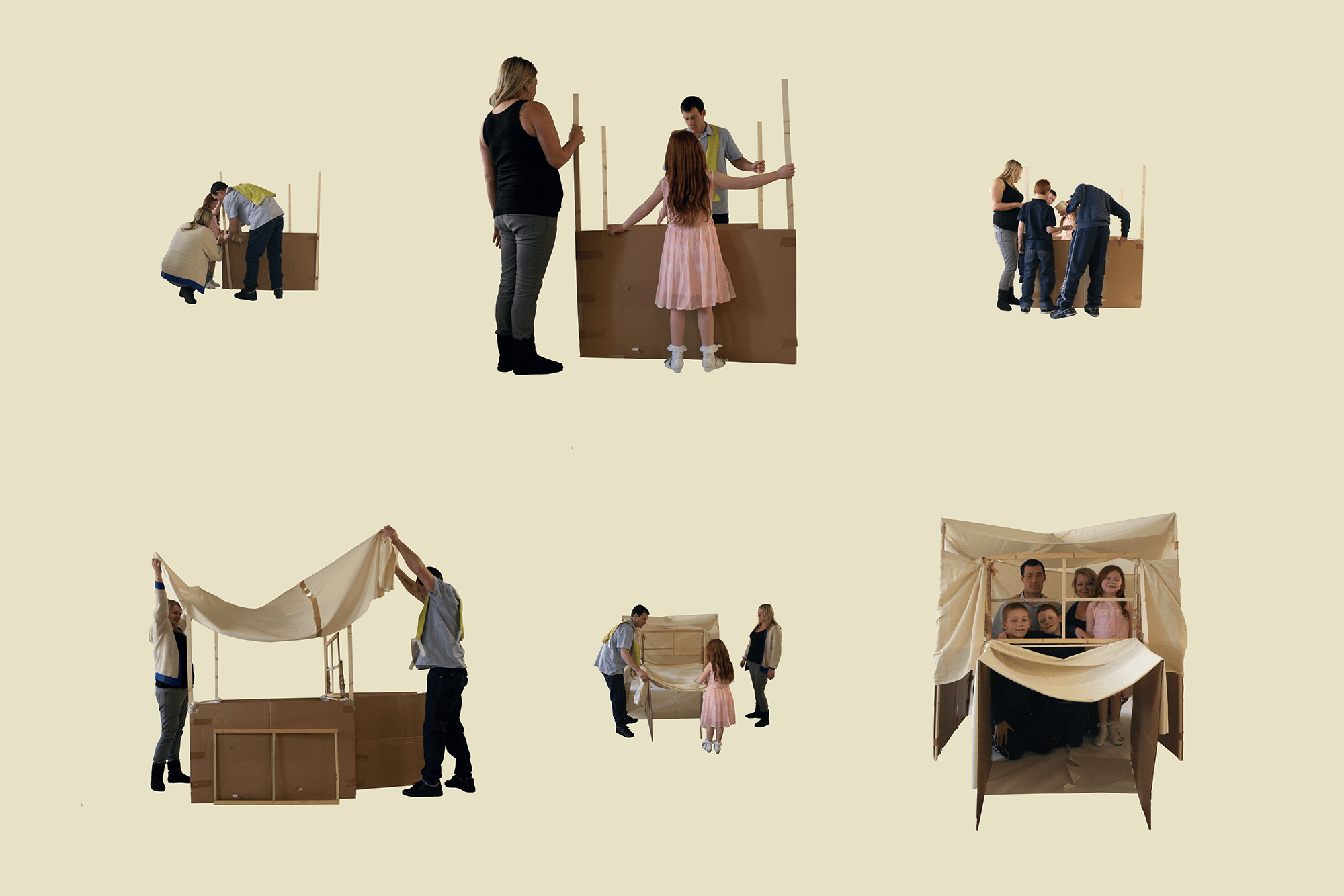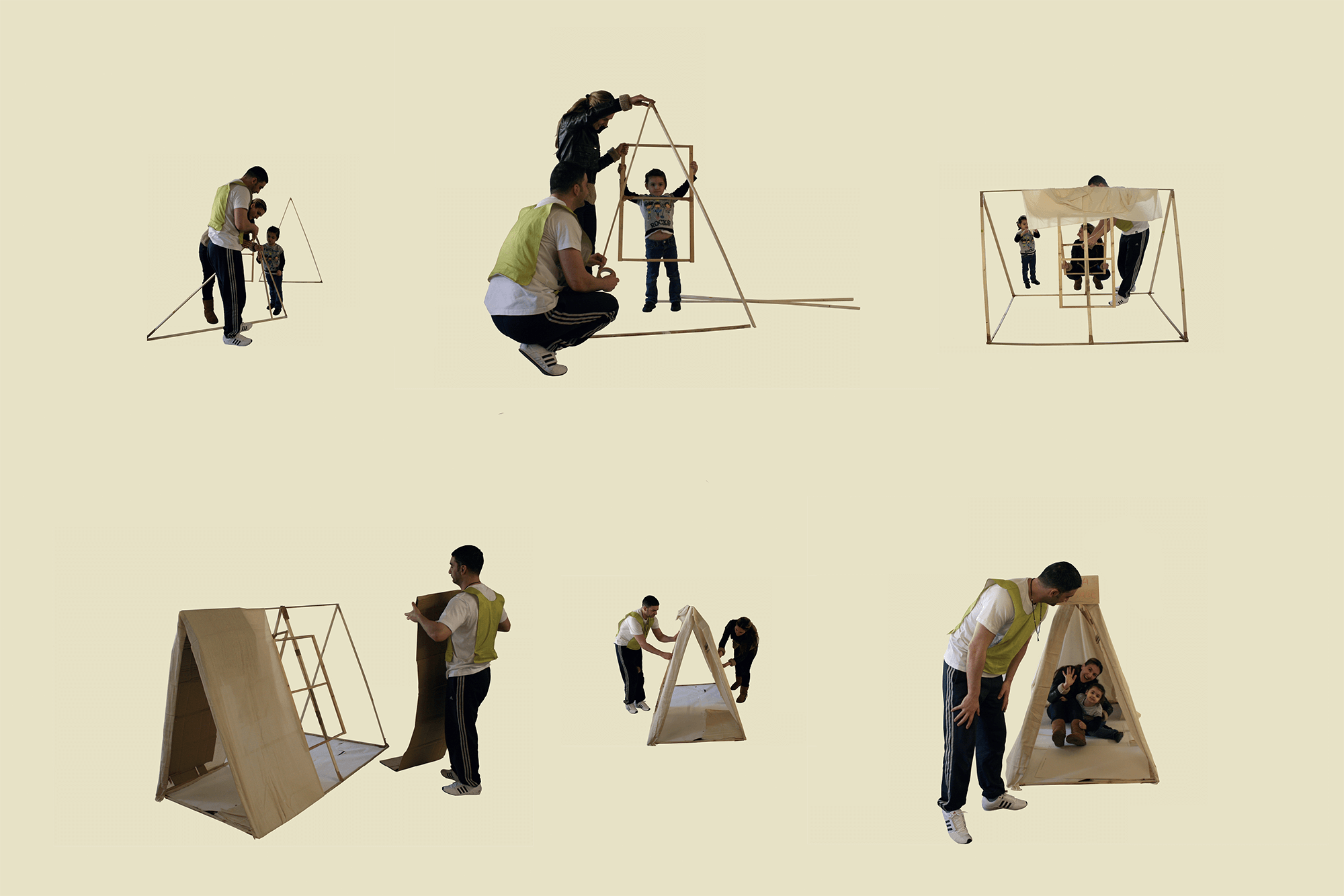 HMP Wormwood Scrubs, London
Created inside HMP Wormwood Scrubs during family visits, 'A Safe Space' explores the most basic instinct we have; to make a safe space that provides shelter for those we care for.
The appearance of the project adopted a 'Conran' style. It mimicked his desirable and glossy designs, marketed as tangible, affordable goods. The concept played with the idea of a flat pack home that we can assemble into any configuration, allowing us to live happily together under one roof.
Commissioned by Spurgeons. Funded by the National Offender Management Service.