Gigacycle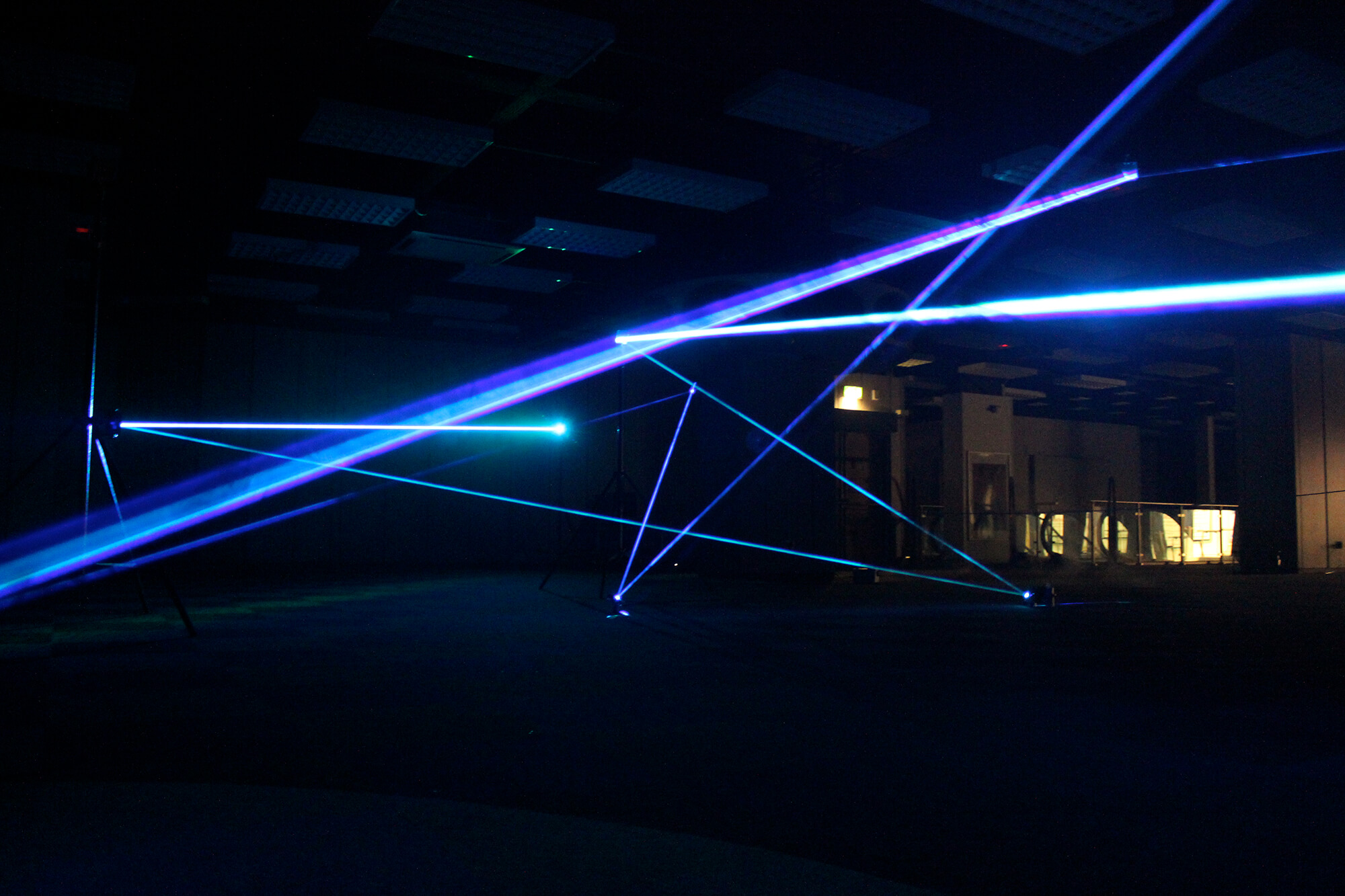 Gigacycle
2012
Fibre optic laser, smoke and mirrors
Harvey Centre, Harlow
30 August – 14 September 2012
At opposite ends of Harlow's Civic Centre lie two blue plaques. They acknowledge two pioneers who shaped Harlow in different ways.
Frederick Gibberd's vision of Harlow in the 1950's included the largest extensive network of cycle routes in Europe, connecting people and enabling residents to physically move around the town quickly. Charles Kao 'The godfather of fibre optic communication' invented technology in Harlow in the 1960's that enables us to travel instantly via a virtual network.
The first fibre optic communication developed at Standard Telecommunication Laboratories (STL) in Harlow had information carrying capacity of one gigacycle. It was designed to avoid the loss of information. The beauty of a beam of light is that it can carry millions of conversations at one time. Platun's residency honoured these physical and virtual journeys, capturing information that could easily be lost, and commenting on how technological advancements have changed our lives and the different ways in which we communicate today.
'Gigacycle' was a collection of encounters discovered using fibre optic communication or through cycling along the network of designated paths in Harlow. Each encounter was geographically mapped in a light sculpture using lasers that were also developed in Harlow in the 1970's.
Richard Epworth, who worked with Charles Kao, took photographs of the installation. His scans, taken on his phone, reveal the structure of the laser beams.
A 'Harlow Happenings' project in partnership between Essex County Council, Harlow Council, ACAVA and Gatehouse Arts