Iron gall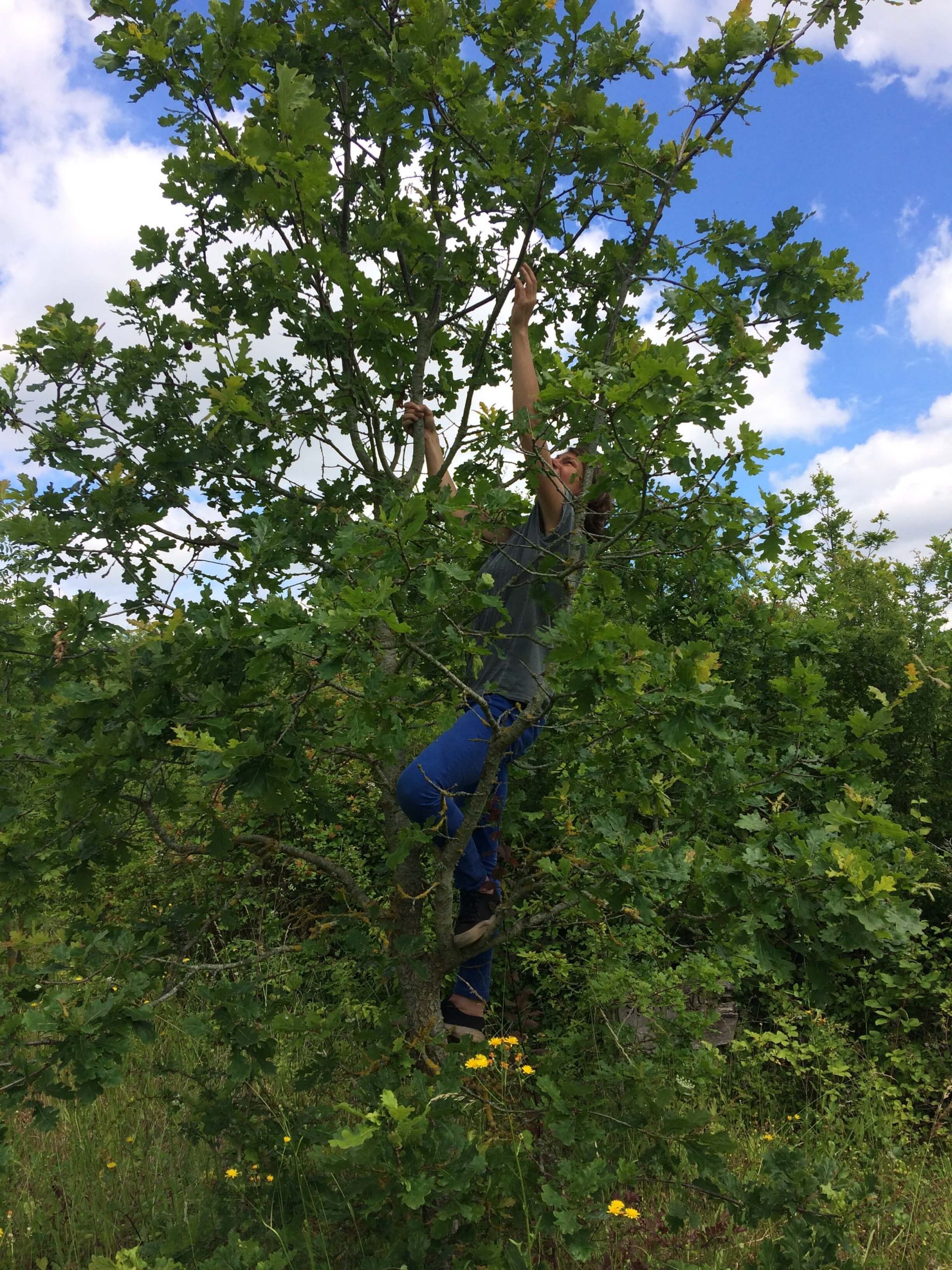 Iron gall
2019
Collecting galls
Iron gall
Oak gall bronze casts with iron nitrate patina
Chilmington, in Kent, is the site of a new development of over 5000 new homes. Platun worked closely with Kent County Council's Archeological team, who have spent the past ten years excavating the area around Brisley Farm, a site of rich historical significance. Their work informed how Platun engaged local communities and groups, using the idea of votives found near burial sites in the area.
The resulting artwork weaved together diverse histories of local communities, the archaeological discoveries and the natural world. The discovery of oak galls in the area, growths that host wasp larvae and other insects, was used as an analogy to explore how new residents will move into homes and create communities alongside people already living in Chilmington.
High in tannic acid, galls have been used to make oak gall ink for centuries. The local Repair Café helped to collect the galls and, using recycled phone chargers, made the iron sulphate needed to create the ink. A selection of the collected galls were cast in bronze and the rest used to fill 500 small glass vials with gall ink. These votive offerings will be given to those who have participated in the project and to the first residents moving to Chilmington in the coming months.
Thanks to Jessamy Blanford, Ian McClintock, Pauline and John Pullen, Wendy Rogers, Ani Szocs, Jenny Tippen, Ian Wolverson, Lisa Flack and the staff, children and parents at Chilmington Green School, Peter and Janet Jones at Furniture Farm, the staff at the Singleton Environment Centre and the volunteers at the Repair Café. A special thanks to Len and Kay Chittenden who created the iron sulphate for the oak gall ink and for their support and enthusiasm throughout.
Commissioned by Ashford Borough Council and Dallas Pierce Quintero.

Iron gall
Iron sulphate
Recycled phone charger and nails