Not hat is this – Nid yw hyn yn het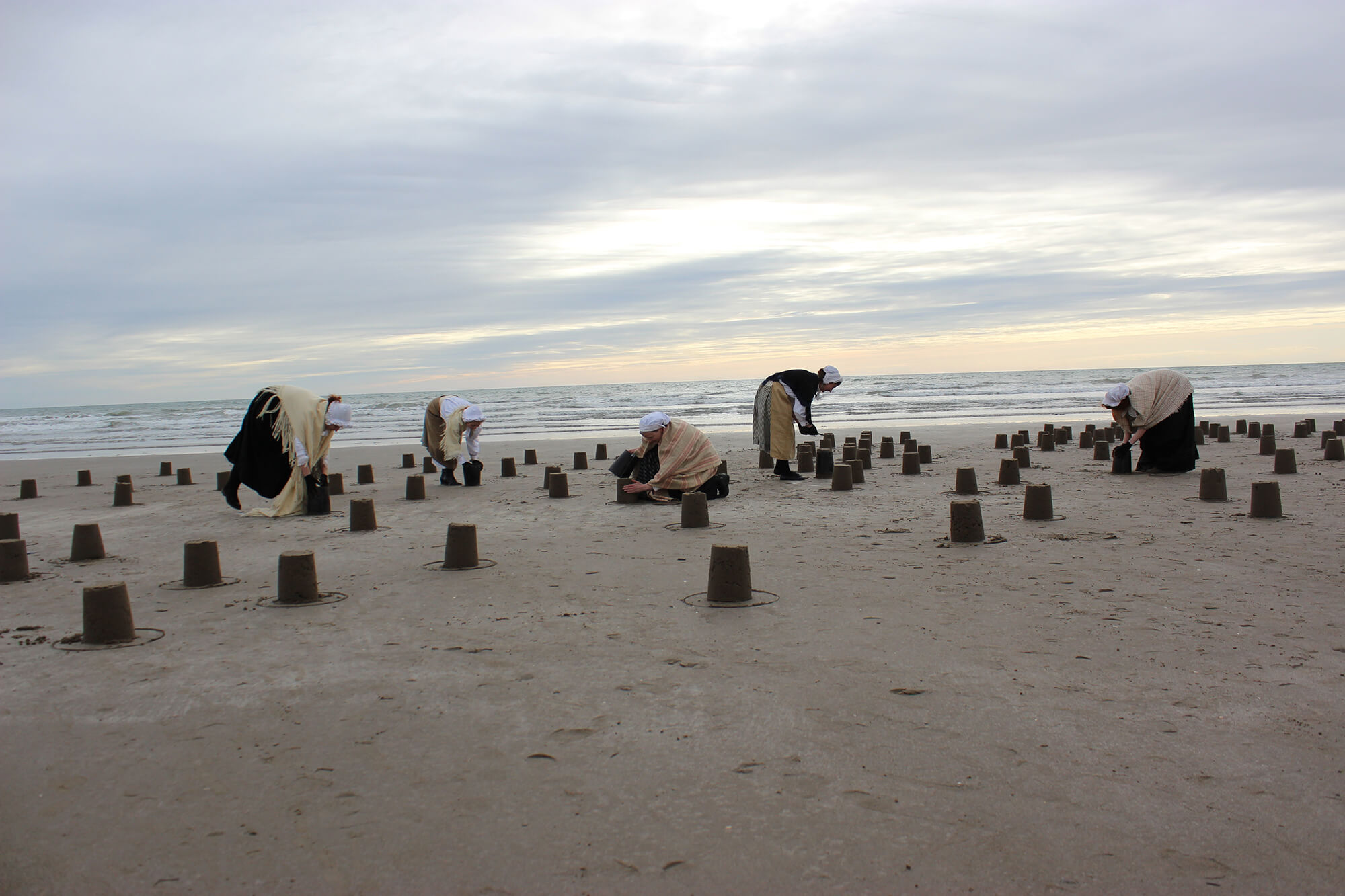 Not hat is this - Nid yw hyn yn het
2013
Ynyslas beach, Wales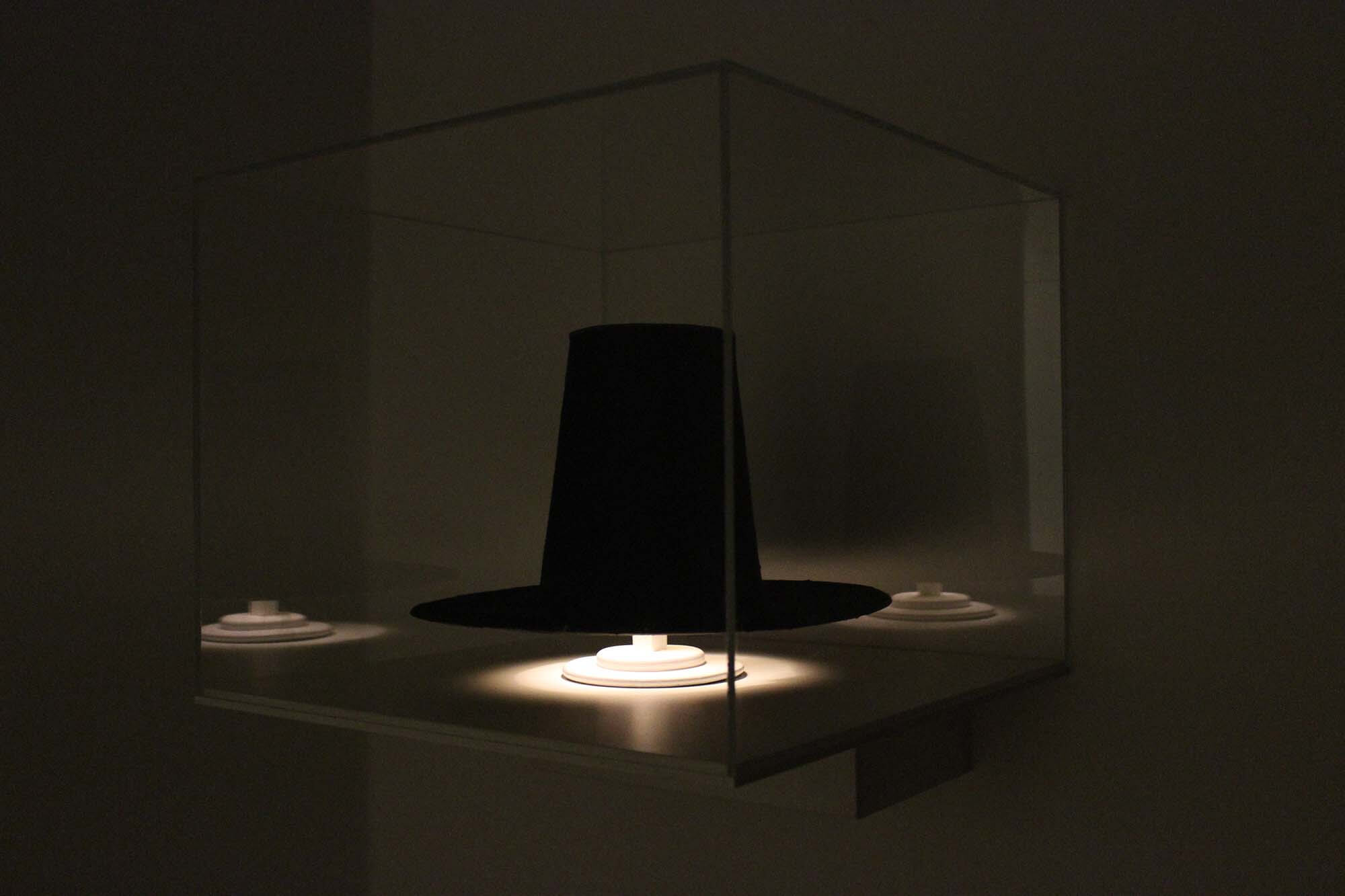 Ceredigion Museum Gallery
25 May – 21 September 2013
Proud national icon or distorted cliche?
There is very little written about the Welsh hat, yet no other 19th Century hat has survived in such large numbers. Individuals might be
written out of history, but if an object becomes politicised, carries enough meaning and holds personal identity, looking after it and passing it on to the next generation takes on great significance.
'Not Hat Is This' explores the toil of the lives lived by the women who wore the hats and accentuates the changing perspectives with which we understand history. It illustrates the shifting sands of time through which we remember the hardships of the past, juxtaposed with the iconography of modern tourism. 'Not Hat Is This – Nid Yw Hyn Yn Het' linguistically plays with the complexities of translation, shifting cultural identity and how we deal with loss.
The installation was filmed and edited by Alice Forward. Performed and supported by students and staff at Aberystwyth School of Art.
Commissioned by Ceredigion Museum. Funded by Arts Council Wales.